Navratri 2018 is just around the corner and Indians across the country are looking to celebrate the 9-day festival with much fervour. Navratri 2018 starts on Wednesday, 10th October, 2018 and will end on Friday, 19th October, 2018. Sharad Navratri is said to be one of the most popular and significant Navratri of all Navratris. It is also known as Maha Navratri. It falls in the lunar month of Ashwin during Sharad Ritu. All the nine days of the festival are dedicated to the nine forms of Goddess Shakti and the festivity culminates on tenth day with Vijay Dashami or Dussehra. During these nine days, devotees observe fast to seek blessings from the deity. During the fasting period, while there are certain things that you are allowed to eat, some edibles are prohibited. As we prepare for the big celebration to commence, here are the foods that you must stock up for the fasting period.
| Day and Date | Name of the day |
| --- | --- |
| 10th October, 2018 (Wednesday) | Pratipada |
| 11th October, 2018 (Thursday) | Dwitiya |
| 12th October, 2018 (Friday) | Tritiya |
| 13th October, 2018 (Saturday) | Chaturthi |
| 14th October, 2018 (Sunday) | Panchami |
| 15th October, 2018 (Monday) | Sashti |
| 16th October, 2018 (Tuesday) | Saptami |
| 17th October, 2018 (Wednesday) | Ashtami |
| 18th October, 2018 (Thursday) | Navami |
| 19th October, 2018 (Friday) | Dashami |
Here are 7 essential tips to fast the healthy way this Sharad Navratri 2018: 
1. Stay hydrated: Since there are limitations on a lot of your usual solid food intake, it is important you ensure there is adequate inflow on nutrients. Hydrating and nourishing drinks like fresh coconut water, fresh fruit juices, buttermilk or a glass of shikanji could prove to be of immense help. Additionally, they would also add more variety to your menu. Avoid drinking too much tea or coffee as it may only leave you dehydrated and increase thirst.
2. Stay away from processed foods: Avoid chips, fries, and all other foods that are loaded with unhealthy fats or excess sodium. While potatoes are allowed to consume during Navratri 2018 fasts, most of these store-bought products are often fried in sub-standard oil. These foods can cause a rapid rise and fall in blood sugar after consumption, resulting in hunger and overeating.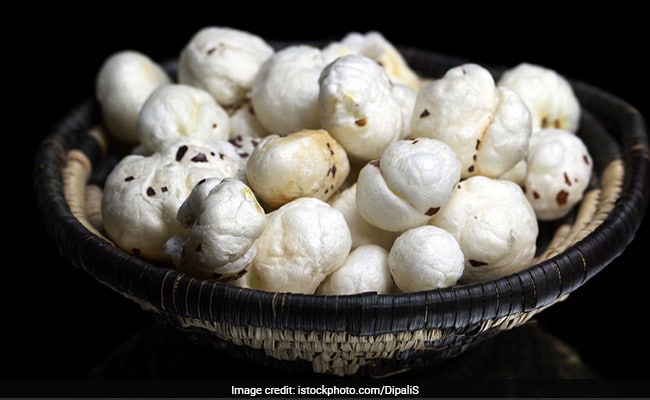 3. Fill yourself up with fibre-rich foods: Include more fibre-rich foods to your Navratri menu. Leafy greens and vegetables like potato, arbi, sweet potato, raw banana, pumpkin and bottle gourd are full of satiating fibres. Fibre takes the longest to digest. It keeps you full for long and curbs cravings. Fibres also help ensure your blood sugars are stable.
4. Have a balanced diet: Fasting does not mean you would have to starve and deprive yourself of essential nutrients. It is very important to follow a balanced diet. While your options are limited, there are a lot of healthier options that you still haven't experimented with. Sabudana, kuttu, makhana, arbi, sweet potatoes, palak are all vrat staples that are loaded with essential nutrients, minerals and vitamins.

5. Give a break to sugar: Yes, there is no restriction on sugar. However, too much of anything can prove detrimental to your health. Refined sugar especially, is said to have no nutritive value and only gets stored in your system as empty calories.  You can switch to jaggery or honey to satisfy your sweet cravings.
6. Consume seasonal fruits: Load up on fresh fruits and vegetables to get a smooth and steady supply of vitamins and minerals that'll help you keep energised throughout the day. You can munch on them through the day. Make sure they are seasonal and fresh.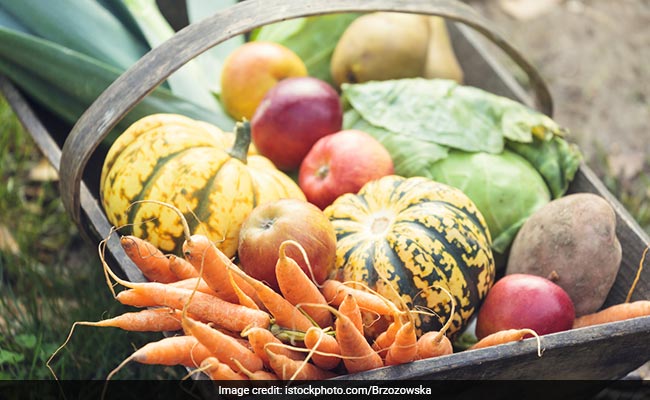 7. Healthy snacking: It is a good idea to have small and frequent vrat meals through the day to keep your blood sugar controlled and your metabolism up. Vrat special namkeens are often loaded with too much of rock salt. Keep nuts handy. Small bites and snacks in between meals like a fruit chaat, baked sharkandi fries with sendha namak and black pepper or raw banana kebabs are some of the yummy options you can explore this fasting season.